Live-Password Troubeshooting
Updated 05th Dec 2022
The easiest and quickest way to reset your Live password is via the desktop application.
Please double-check that you are definitely using the 'Dictate IT Live' mobile app.  There are other Dictate IT apps available (DIT3, Swift etc.), and your login will only work when using the Live app.
Open Live and click on 'Forgot your password?' this then will open the password reset page. Enter your username and this will send a link to reset your password to the email address associated with your Live account.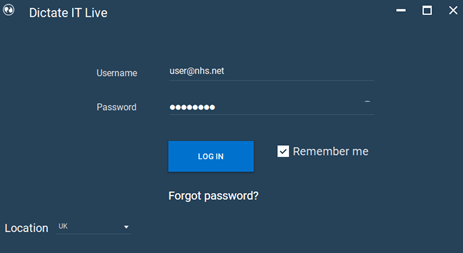 Alternatively, go here.
If you are still unable to login despite following the above guidance, please contact us for assistance.
If you are trialling our product: Please contact your PM or our Operations Coordinator.
If you are a paying customer: Email swift@dictate.it.