Live-Mobile App Dictation
Updated 06th Oct 2022
If the desktop/laptop app is running and logged in, the iOS/Android app will connect to it automatically and show 'Connected'. You will need to be connected to either WiFi or mobile data on your mobile device.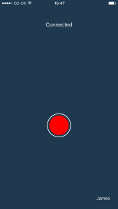 To begin dictating, press the red 'record' button in the iOS/Android app. The app will then show 'Recording…'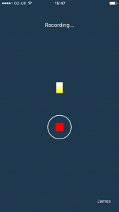 Start dictating into your mobile device. Use realistic UK medical speech. You can pause dictating at any time by pressing the 'stop' button in the iOS/Android app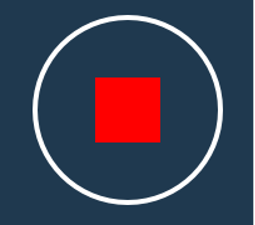 When you want to start again, press the red 'record' button, your text will resume being added into the desktop/laptop app window.
You can hold the mobile device in front of you or put it down on a table, though we recommend being within 1m (or closer) of your phone for best recognition. A volume indicator will show if speech is being picked up by the app.
Your speech should be immediately recognised as text and displayed in the desktop/laptop app.
When dictating using the mobile app, the 'red floating button' on the desktop will be greyed out and will not show the recording / not recording status.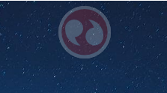 If the mobile app ever disconnects from the desktop, you will need to press the 'reconnect' button.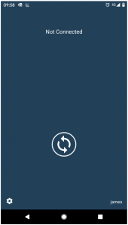 Since the app allows you to insert text onto your desktop/laptop even when your mobile device is not in the same room, we strongly suggest that you secure your mobile device using a passcode or TouchID/FaceID (iOS only) as additional security on top of the app's password.
No speech or text data is stored on your mobile device.